Introduction
Implementing a loyalty rewards program can be a strategic approach to reward customers for their continued support while fostering long-term relationships with the business. These programs aim to promote repeat purchases and enhance customer experience, ultimately leading to improved operational efficiency. By offering enticing rewards, businesses can increase customer loyalty and strengthen their market position. Loyalty rewards programs can take various forms, such as points systems, discounts, or exclusive privileges.
Definition of Loyalty Rewards Program
A loyalty rewards program serves as an incentive system that encourages customers to maintain their association with a specific company. This program grants rewards, such as discounts or complimentary products, to customers who regularly make purchases from the company. Widely adopted in retail, hospitality, and transportation industries, loyalty rewards program offer an opportunity for businesses to retain their customer base. The structure of these programs varies based on the company's objectives. Some companies adopt point-based systems, where customers accumulate points from their purchases and redeem them for discounts or merchandise. Other programs provide cashback or additional incentives, such as free shipping or exclusive access to special events.
The primary objective of a loyalty rewards program is to promote customer retention and cultivate repeat business from existing customers, rather than relying solely on promotions or advertising campaigns to attract new customers. The advantages of having loyal returning customers include increased sales and reduced marketing costs associated with acquiring new clients. The cost-saving aspect of loyalty reward programs makes them attractive to businesses operating in competitive markets, seeking differentiation and enhanced customer satisfaction to gain market share. Moreover, these programs enable businesses to provide personalized offers tailored to individual needs or preferences, thereby improving customer service.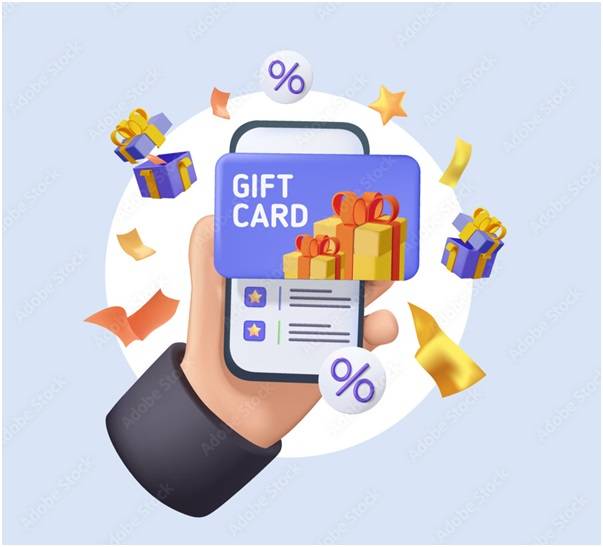 Benefits of Loyalty Rewards Programs
Loyalty rewards programs offer an effective means for businesses to appreciate their customers' patronage while strengthening their loyalty. By implementing such programs, customers can earn points for every purchase, which can later be redeemed for discounts on future purchases or even free products. These programs bring numerous benefits to businesses of all sizes.
Firstly, loyalty rewards programs stimulate customer spending. Customers tend to spend more when they know they will receive rewards, such as discounts or complimentary items. This increases the average order size and encourages customers to return for future purchases, fostering brand loyalty as they are rewarded for their continuous support.
Secondly, loyalty rewards programs provide valuable insights into customer behavior through data analysis. These programs offer detailed information regarding customers' purchasing frequency, preferred items, and preferred shopping times, among other factors. Such data enables businesses to tailor their marketing efforts to target potential customers more effectively, as well as engage existing customers.
Lastly, loyalty rewards programs contribute to building stronger relationships between businesses and their customers. These programs allow businesses to provide personalized offers and rewards, enhancing the overall customer experience and fostering a sense of appreciation and satisfaction.
How to Implement a Loyalty Rewards Program
Implementing a loyalty rewards program effectively can help businesses cultivate customer relationships and increase sales. Here's a step-by-step guide to getting started:
Establish Your Goals: Determine the objectives you wish to achieve through implementing a loyalty rewards program. Whether it's increasing customer spending or rewarding repeat customers, clarifying your goals will guide you in choosing the most suitable program for your business.
Choose Rewards: Select the type of rewards that align with your business and customer preferences. Consider incentives such as product or service discounts, free gifts, exclusive event access, or other enticing benefits.
Program Setup: Once you have defined your goals and rewards, it's time to set up the program itself. This may involve implementing software to track customer points or an online system for point redemption and reward distribution.
Promote Your Program: Spread awareness about your loyalty rewards program through effective marketing channels. Utilize various marketing techniques, such as email campaigns, social media promotions, and in-store signage, to inform customers about the benefits and encourage their participation.
Common Types of Loyalty Rewards Programs
In today's digital era, businesses increasingly rely on loyalty rewards programs to attract and retain customers. These programs offer incentives, such as discounts, freebies, and other perks, to encourage customers to remain loyal. However, not all loyalty rewards programs are created equal. Here are some of the most common types of loyalty rewards programs and their benefits for both customers and businesses:
Points-Based Programs: Customers accumulate points based on their purchases, which can be redeemed for discounts or other rewards. This system encourages repeat purchases, offers savings, and fosters customer engagement with the brand.
Tiered Programs: Members progress through different levels based on their spending or visit frequency. Higher-tier members enjoy additional benefits, creating a sense of achievement and incentivizing increased customer loyalty.
Cashback Programs: Customers receive a percentage of their purchase amount back as cashback. This program appeals to customers seeking immediate monetary rewards and encourages continued patronage.
Examples of Successful Loyalty Reward Programs
Loyalty reward programs have become essential components of many businesses' marketing strategies. They aim to increase customer loyalty, enhance brand recognition, and foster repeat business. Let's explore a couple of successful loyalty reward programs across various industries:
Starbucks Rewards: Starbucks' loyalty program allows customers to earn points with each purchase, which can be redeemed for discounts or free items like beverages, food items, or merchandise. The program also offers exclusive benefits like double-star days and tailored promotions. Since its launch in 2008, Starbucks Rewards has gained over 17 million active members worldwide.
Amazon Prime: Amazon's loyalty program, Amazon Prime, provides customers with exclusive deals on a wide range of products, along with free two-day shipping. This program encourages customer loyalty and frequent purchases, offering convenience and savings.
Challenges and Possible Solutions for Running a Program Successfully
Running a successful loyalty rewards program can pose various challenges for organizations. To overcome these challenges, consider the following potential solutions:
Resource Management: Managing resources effectively is crucial for program success. Building partnerships with other organizations can help access additional resources, such as funding or personnel, promoting collaboration and resource availability.
Communication: Establishing clear communication channels among stakeholders and participants is vital. Clearly define objectives at each stage of the program's development and ensure efficient communication within the organization and with external parties involved.
Conclusion
The loyalty rewards program serves as a powerful tool for businesses to express gratitude to customers for their support. It allows customers to earn rewards for their purchases, generating a strong incentive to continue patronizing the company. By promoting customer loyalty, businesses can establish trust, drive increased sales, and foster long-lasting relationships with their customers.